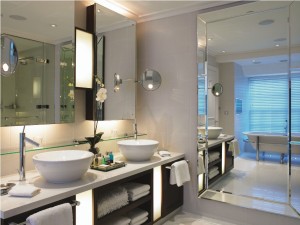 The last time I was anywhere near the New Forest was in my childhood as part of a school educational trip to experience nature and the great outdoors. I still have vague but fond memories of those few days, which was my first trip away from home. I remember we stayed in a log cabin in what seemed like the middle of nowhere. The archery lessons, deer spotting, hiking and swimming are some of my memories, as is the storytelling by a campfire with cakes and hot milk before bedtime.
That was a while back, and although it's always been my intention to return one day, it was only recently that I managed to actually do it. The excuse on this occasion was to attend the wedding of a close friend, at Beaulieu Abbey, a beautiful 13th century monastery built by Cistercian monks. So whilst I had the opportunity, I thought I should make a weekend of it and stay at Chewton Glen which is located half an hour's drive from the Abbey. As one of the UK's top hotels, it has been on my wish list for years for a travel feature.
We arrived on the Friday evening around 8pm, about three hours later than planned. It was a tedious journey, with more than two hours delay caused by the simple act of imbecilic road workers who had laid out some cones to close off the 3rd lane on the motorway. Being a passionate driver, I've experienced gridlock on many an occasion in many a different city and country. But to date I can honestly say I have not once stood stationary in a car for more than 10/15 minutes, if that. However, on this occasion, we didn't move for more than 2 hours. So as you can imagine, there I was assuming the worst; it was either a major traffic accident or essential road works that had closed off all lanes but the hard shoulder. Nope. Just a series of cones and no visible sign of activity other than the resulting gridlock! I don't think it would be unfair for me to say that I wasn't the only driver who perhaps wanted to just scream 'pleasantries' to
those nice chaps! But given that it was my first taste of total gridlock, I took the Zen approach and relaxed. I mean, it had to happen to me at some point, right? You can only be lucky for so long.
So having resigned myself to that thought, I arrived tired but in good
spirits. I was really looking forward to a bit of pampering with plenty of rest and recuperation. And just as well, because Chewton Glen offered just that, and more!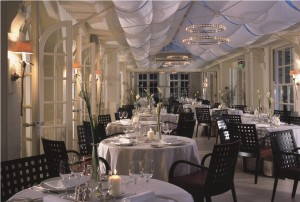 Located in New Milton, Hampshire and on the edge of the New Forest, the property dates back to the 18th century. Documents dating as far back as 1732 show details of land and premises known as 'Chewton Glen House', which is where the original portion of the hotel is understood to have been in existence. Over the course of centuries the building has undergone many changes and additional extensions to what it is today. Comprising of 35 individually decorated rooms and 23 suites, Chewton Glen is a luxury spa hotel operating under private ownership. There's plenty to do to keep even the most demanding of guests happy; like private dining, a comprehensive health club, award winning spa, a 9-hole, par 3 golf course and a variety of activities on and off the grounds…
Click here to read the full article online.
---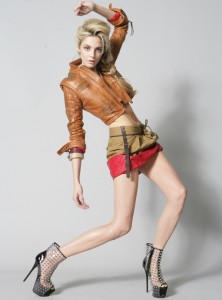 Destined to leave the young girl image behind her, Andre Gayle meets Tamsin Egerton, the talented, supermodel-like English actress who grew up on the silver screen and is now on the cusp of international stardom.
There was a time when it seemed everything you knew about Tamsin Egerton revolved around her being a schoolgirl. She was still at school when she first started acting and the jealousy it engendered from her fellow schoolmates filled out the padding for many a column inch in various newspapers and magazines in her later years. Then, of course, she was catapulted onto the national consciousness playing a vampish schoolgirl in two successful remakes of the classic St Trinian's movies.
But that was then and this is now. Now there is a palpable sense within the movie industry that Egerton is moving into a new phase in her career. Whereas she may not necessarily have been previously 'typecast,' in the strictest sense of the word, the roles that we have come to know her by did not have too much in the way of gravity to them and they were almost always of the light-hearted variety. With the release of the first St Trinian's movie in 2007 that image of her was reinforced in the minds of casting directors and producers. She played the insubstantial but good hearted sex kitten, Chelsea Parker, one of the many kooky residents of moviedom's notorious English boarding school for girls, but there was a downside to the publicity it generated for her. "I turned down so many roles in the first six months after that movie was released", she tells me. "I didn't like what I was being offered, it was all in the same vain as Chelsea. But, as a consequence, for the subsequent six months I didn't work at all".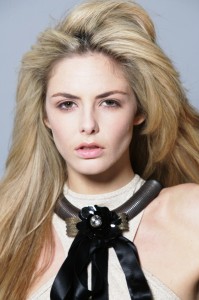 At 17 it was a pretty bold move. A young working actress holds a 'big break' in one hand but swats away significant roles (and the rent money that comes with them) with the other? All in the name of long term career goals as opposed to short term success? Perhaps 'bold' doesn't even sell it. It would actually be a very brave move for any self employed teenager, let alone one negotiating the cut-throat jungle of the movie industry but, as any poker champion will tell you, the more you bet on your own ability, the greater the eventual reward. Heading towards her 21st birthday Egerton is now starting to see the benefits of that early faith. The next year could turn out to be the defining period in her film career, the point at which, on screen, she turns from a girl into a woman – an actress into a potential leading lady…
Click here to read the full article online.
---