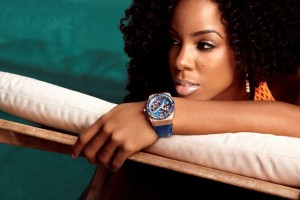 New York City, New York (31 July, 2012) – Press release: TW Steel, the international watch brand 'Big in Oversized Watches', celebrated the unveiling of its Kelly Rowland CEO Tech Special Edition timepieces on Thursday, 31st July, with a spectacular VIP event in New York with Kelly Rowland centre-stage to see the watches she co-designed finally revealed.
The Top of the Standard at The Standard Hotel in New York's fashionable meat-packing district played host to the global launch, which was hosted by TW Steel's co-owner and CEO, Jordy Cobelens. As guests enjoyed a typical 'Big Time' night out in the company of 'The Watch in Steel', music was provided by Steel Entertainment Group – the official entertainment division of TW Steel.
Despite the stunning Manhattan location, the pumping sounds and the unleashing of fireworks, the star attractions on the night were undoubtedly the timepieces designed in partnership with Kelly Rowland – the Grammy Award winning singer having been announced as a worldwide ambassador for TW Steel last December.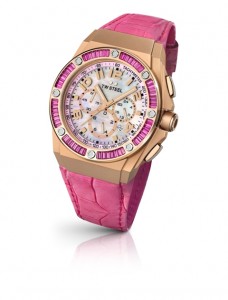 Both Kelly Rowland CEO Tech executions, CE4006 (44mm) and CE4007 (44mm), simply radiate flare and showcase the singer's love of distinct styling and her passion for her favorite colors, pink and blue. Featuring 56 stunning zirconia baguettes, in either pink or blue, both watches house a chronograph movement with a sandblasted case complete with AA-grade PVD rose gold plating. Kelly's signature then adorns the case back on each timepiece which is presented in a luxurious CEO watch box.
"It's been a fantastic night here in New York and we're delighted to finally unveil to the world the watches designed with Kelly," commented Jordy Cobelens, CEO of TW Steel. "We talked about collaborating back in December as we know Kelly has such a strong sense of style and loves to make a statement.
"The pieces which now bear her name are truly amazing, they're bold but remain elegant and of course they're true to TW Steel's DNA by being oversized. Kelly connects to so many people and we've been able to celebrate that tonight here in New York. We look forward to taking her timepieces into the market now where I'm sure they'll have massive appeal."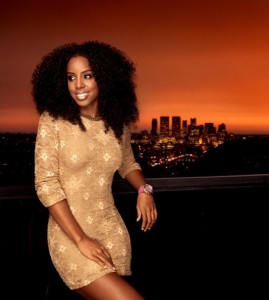 "I have to echo Jordy's statement about it being an amazing event to debut my first TW Steel watches," enthused Kelly Rowland. "I know from previous experience that TW Steel does everything 'Big Time' and tonight was no exception at The Standard, especially with that outstanding firework display. For me it's amazing to finally share with everyone the watchdesigns we worked on together and to see everyone's enthusiasm for them. I simply love how they look, they're both exciting and stylish which was my goal all along."
'Big in Oversized Watches' since 2005, TW Steel is a family-owned company, led by co-founder and CEO, Jordy Cobelens (29) – who was named Ernst & Young's '2011 Emerging Entrepreneur of the Year' in the brand's native Holland. Now an international lifestyle brand available in 100 countries worldwide, TW Steel is also the 'Official Timing Partner' to Lotus F1 Team in Formula One.
ENDS – www.twsteel.com / www.kellyrowland.com
---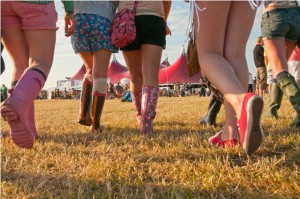 So, it's all happening in London isn't it! To build on the excitement of probably the world's greatest sporting event taking place on our doorstep, Visit Wales is challenging people to head for Wales on holiday and try their hands (and feet!) at some medal-themed challenges.
This week it's all about track and field. But whilst the athletes are grinding it out round the race track, how about rocking and rolling to some tracks in fields instead? Wales boasts an eclectic and exciting array of music and arts festivals that run all summer long – but don't take our word for it. We've asked Welsh music expert Jude Rogers to come up with her gold, silver and bronze festival challenges. Fancy having a go?
Over to you Jude!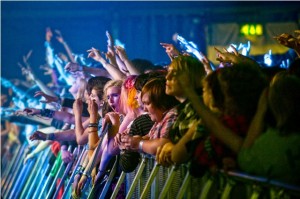 BRONZE – fight to the front at The Green Man
Wales' biggest music festival, The Green Man, sells out every year, and it's always tough to fight your way to the front. Your bronze challenge is to wriggle through, holding your Wye Valley cider aloft, to catch this year's headliners up close. It'll be worth it to see the legendary Van Morrison, British pop maestros Dexys, and brilliant Canadian singer-songwriter Feist.
SILVER – hunt down troubadours at Festival No. 6
The brand new Festival No. 6 will be turning Portmeirion into a musical wonderland this September. For your silver challenge, go hunting in the gorgeous Gwyllt Woods, where you'll find hidden performers, sound installations and wandering troubadours We Make Hay, who will write and perform songs based on your ideas. After that, return to the main stage to hear New Order and Primal Scream showing you how it's done!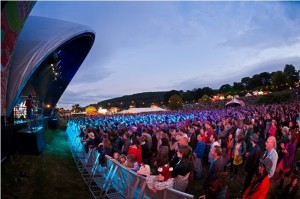 GOLD – play yourself at Swn
The toughest challenge of them all: play a festival yourself. Hugely successful Cardiff festival Swn has teamed up with US company Sonicbids (a social network which connects 100 million music fans) to open up three festival slots for new acts. The standard will be high, as the contest is open to bands from Europe, North America and Canada, but all you have to do to enter is upload a track. Get playing, get recording, and go for gold!
What do you think? Reckon you can crack them? Let me know how you get on using hashtags #visitwales and #urbanlifemag on Twitter and Facebook fan pages!
Check out the Visit Wales website for more information about holiday ideas and festivals in Wales.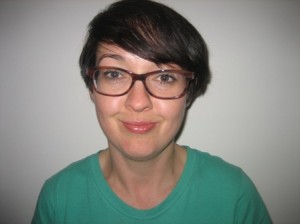 More about Jude
Jude Rogers' music journalism career began during her school holiday job at the Llanelli Star in the mid-1990s – she would pick up the Top 40 from Woolworths every Saturday, then type it up. Years later, she became Reviews Editor of The Word Magazine, and now writes about music for The Guardian, the Observer and Q, broadcasts regularly on Radio 2, 5 Live and 6 Music, and has been a Mercury Music Prize judge since 2007. She also writes a quarterly music column for Welsh magazine Redhanded, and is proud to be the panel for the Welsh Music Prize.
---