You might think you would have to go a very long way to meet somebody who was born in the foothills of the Himalayas but who grew up in Canada. You might have to go even further to meet someone who was a combination of Indian, Chinese and even a sliver of Jewish heritage (hence the seemingly incongruous surname). Fortunately, I only had to travel as far as London's Twickenham Studios to meet Karen David, the actress making a name for herself as one of the UK's best talents. It was here that she was filming a new TV series for the BBC and as we sat down over lunch for a chat the phrase 'small but perfectly formed' came to mind, dressed as she was in a costume that was akin to Halle Berry's in the X-Men movies. Despite the costume and the heat that day she looked very cool, in both senses of the word, and seemed to be enjoying her life. "Everything that I have wanted to do since I was a little girl I'm now doing. This is actually my day job and I feel blessed to be in this position in my life".
Her journey seemed to have been set when, as a four year old, she was left in the charge of her older sister who refused to alter her viewing habits to accommodate her younger sibling. The film of choice that day was Xanadu. "That's when I fell in love with all things Olivia Newton John. I wanted to sing like her and be in movies like her. That's when I was bitten". A number of other world renowned celebrities, like Gwen Stefani, seem to have shared this same epiphany in their own early years so she was already in very good company. She was also fortunate to have parents who, despite being from a traditionally academic background, encouraged her to commit to her ambitions and that's exactly what she did – when she wasn't trying to blend in.
"When I was growing up I was picked on a lot for being different", she says, "My mother sent me to Chinese school when I was little but that didn't work because all the kids thought I was too dark to be half Chinese. Then we moved to Canada where I had to learn French but couldn't speak any of the languages in my heritage like Cantonese or Hindi. I was looked on as a bit of a freak of nature really but now that I'm older I really appreciate those experiences because it's helped me not to be typecast as the 'Asian' actress".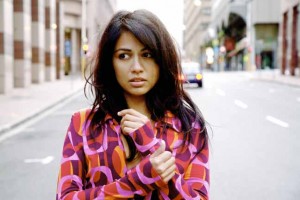 It's certainly true that, whether by conscious design or unconscious projection, her CV certainly reads of an artist who has been given the opportunity to develop a broad range. By the time she was 17 she had moved from Canada to London to study acting and from her first film role in 2002 in the UK film Bollywood Queen, with James McAvoy, to Hollywood roles in Christopher Nolan's Batman Begins and Couples Retreat with Vince Vaughn, all bases were quickly being covered. Later this year she will even be seen playing a Spanish teacher when the BBC's primetime drama, Waterloo Road, returns to TV this autumn. And, in perhaps her most significant role to date, she has even played a fictional 'Akkadian'.
Click here to read the full article online.