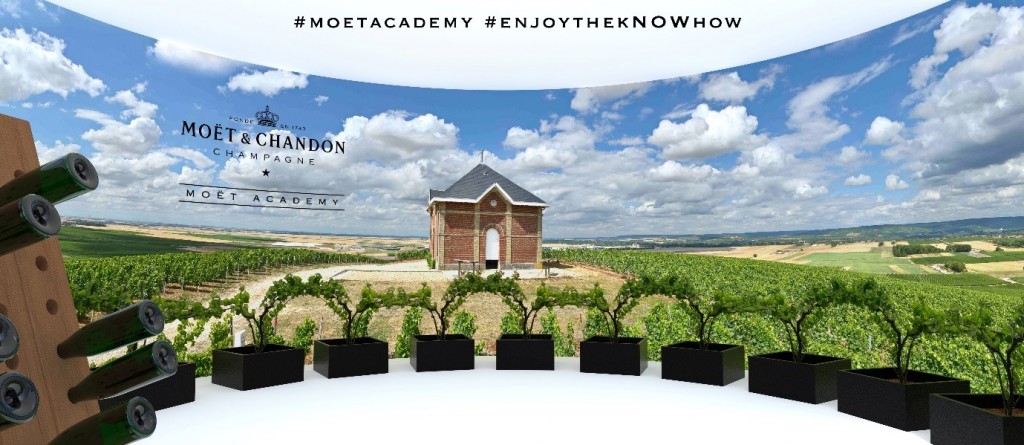 If you've ever wondered what the difference is between champagne and sparkling wine, then London is the place to be this March.
Word renowned French fine winery Moët & Chandon will be hosting a pop-up "Academy" that provides visitors with an immersive and educational overview of the fascinating world of fizz. Located at the Condé Nast College in Soho, the academy will use virtual reality technology, to transport guests through the inner – and outer – workings of Maison Moët in Epernay, Northern France, with moving imagery captured by a drone soaring high over Moët & Chandon's lush vineyards and cellars.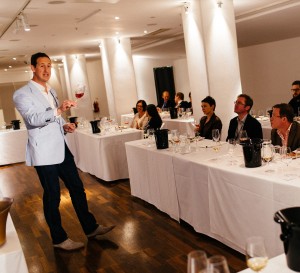 Guests will get to learn about every step of the champagne making process – from grape to glass – including complex procedures such as maturation and bottle fermentation. Wine gurus Susie Barrie, Peter Richards, Jane Parkinson and Simon Stockton will host guest sessions, which will include intimate tastings of a range of Moët favourites such as Moët Impérial, Rosé Impérial, Moët Ice Impérial, Moët Grand Vintage 2006, as well as the new Moët Grand Vintage Rosé 2008 months ahead of its official launch.
The Moët Academy will be open from 23rd March to 3rd April. Tickets for a 90-minute session are priced at £45 per person.