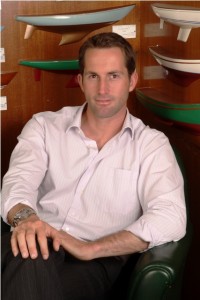 Behind the film star looks and the jovial personality lies a hard as nails world champion the likes of which Britain, nor the world, has rarely ever seen, yet Tim Henman is still more famous than he is.
Exactly what does it take for someone to be classed as one of the greatest sportsmen of all time? Skill? Talent? Determination? All useful attributes, to be sure, but even a combination of all three might not bestow historical status upon you – no matter how much of each you might have at your disposal. No, there is a fourth dimension without which you surely will never achieve greatness. Muhammad Ali had it, as do Michael Jordan, Pete Sampras and Lance Armstrong. Without meaning to cast aspersions, the fourth dimension is a near demented quality in your approach to what you do: a mindset so instinctively singular that if it were applied to any other sphere of life some might truly wonder about your sanity. It's the philosophy that says, as Tiger Woods puts it, 'when your opponent is on the floor keep your foot on his neck until it's over.'
Britain has some great sporting stars and with the advent of lottery funding in the UK we now see the benefits of talent that has been given the opportunity to grow and develop without the debilitating financial considerations of the past. But to have a career straddle almost two decades and still stay at the pinnacle your field, winning everything there is to win in that time? Well, that takes something that lottery funding will never find. That 'something' is being Ben Ainslie. As a competitive sailor there literally is no comparison.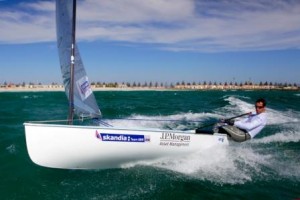 Sat in the Royal Thames Yacht Club in Knightsbridge it becomes obvious on first meeting him that he is too personable a character to forcibly articulate the real secret of his success. However, anybody prepared to delve into his competitive history will be able to point to it with little if any trouble. On the field of play – and only on the field of play – this man is cutthroat. It's as simple as that. The skill and dedication he has to his sport has been underwritten with a ruthlessness that only those who go down in history possess. Put it to him directly and Ainslie will only smile sheepishly and tell you, "when I'm racing, I'm racing to try and win."
Read the full article online here.