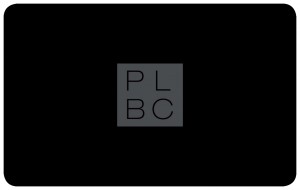 We are preparing to celebrate the 10th year anniversary of Urban Life Magazine with a special promotion with our very own consumer lifestyle product, the Privileged Life Black Card.
The Black Card is a membership concept, designed to give our members privileged access to discounts, promotions, special offers and value-added services at a wide variety of partner businesses in the fashion, beauty, retail, lifestyle, restaurants and hotels sectors, with more businesses being signed up under a new partnership drive.
We are currently planning our big 10th year anniversary of Urban Life, our flagship product, in October 2014. And to celebrate in spectacular style, we will be running various promotions, special offers and competitions between now and then.
Our first promotion is to achieve our target of 10,000 members for the Black Card by October 2014 with a reduced rate annual membership fee of £19.99 (a saving of £30.00 from the normal rate of £49.99).

Membership of the Black Card will secure numerous privileges at our growing roster of partners. It will also give our members exclusive access to our new travel club, launching in the spring of 2013. For a full list of offers and promotions, please visit the website and follow the Black Card across the social media channels. www.privileged-life.net
* restaurants * hotels * spas * private clinics * retail outlets * Galleries * track days * and more… *
---
The concept:
The Black Card is a privilege/loyalty card from Urban Life, aimed principally at our readers and subscribers based in and around Central London.
Membership benefits:
Membership will allow cardholders to enjoy a wide range of exciting and exclusive benefits, including discounts and special offers at a wide range of partner outlets. These include hotels, restaurants, bars, clubs, retail outlets, galleries, private health clinics, spas and salons to start with. Basically any business that attracts a discerning clientele will be the target of our partnership department!
We will be announcing a lot of new partners in the coming months, so do keep an eye out for the member-only newsletters and regular updates on the website. Additional benefits include ad-hoc competitions which we will secure through the magazine, so there'll be plenty of incentives to sign up for a membership!
In the meantime, the current list of our first-round of partners and the membership benefits they are offering card holders are listed on their corresponding ads in the magazine.

Partner benefits:
This is an alternative to the mass-market discount schemes currently proliferating the consumer sector. The aim of the Black Card is to provide access to businesses that want to target a high-end clientele, but without resorting to discounting their products and services to the extremes that we are seeing with numerous mass discount websites.
Our readers are not bargain hunters; therefore we are not looking for one-off gimmics. But what we are looking for is a longer term proposition, which encourages repeat business and customer loyalty, which is a win-win for all parties.
How to get involved:
If you are an individual interested in a membership, please visit the website and sign up online.
If you are a business owner and wish to discuss partnership opportunities, please call or email us using the contact details below:
Tel: 0871 989 8206
Email: partnership@privileged-life.net
www.privileged-life.net
---