Eco-Conscious Investment opportunities with pazazz…
GEORGE Clooney hangs out at an eco resort so exclusive its name dare not be mentioned. Leonardo di Caprio's a fan (he owns an eco island), Julia Roberts and Brad Pitt too. Even Manchester United footballer Gary Neville is trying to build an eco home in the hills outside Manchester.
Yes, green has become the new luxury it seems when it comes to our homes. So fashionable have eco homes and products become, Livia Firth, wife of actor Colin of Bridget Jones and Mama Mia! film fame, has opened a shop called Eco in trendy Chiswick in west London. The 41-year-old, mother of two boys, started the business Eco-Age nearly three years ago, and it has become a de-rigeur place to shop for west London eco-aware ladies. Anwar Harland-Khan, CEO of Sustain Worldwide, which is a collective of the world's leading sustainable property developers and professionals, said: "The sustainable homes of today are stylish, beautifully finished,
invariably with warm and light spaces for living. They are also where the smart investment money is being spent these days – it stands to reason. Not only will properties be cheaper to run – because they will require less heating, will be better insulated and fitted out with energy saving applications – they will increase in value faster because the homes are more 'future proofed' than a conventionally built existing house. This means costly retro-fitting to bring the property up to standard will be avoided."
A recent survey by leading estate agent Knight Frank found that 32 per cent of the 142 senior housebuilding representatives polled, believed there will be a value premium for sustainable homes built to the highest standard. (And those guys are the ones who know what's going on in the housing market.) But if you're still not convinced, figure in that the house that you live in says as much about you as the car you drive and the clothes you wear. Whether you are male or female, owning a sustainable first, second or investment property demonstrates that you are socially responsible, ahead of the curve and can afford to purchase a state-of-the-art home.
What's more, sustainable homes are the cutting edge of architectural design: they look and perform like a million dollars. Invariably constructed using sustainably sourced materials, the contemporary sustainable home is often a cool glass, timber and render edifice, which shouts stylish modernity. These homes demand to be looked at and their performance ensures they are taken seriously. Harland-Khan said: "We are at a moment in time when sustainable properties represent great value for money. Right now they don't necessarily cost any more to buy than a conventional house because the market will not bear a price premium – much to developers chagrin – although they cost more to build and perform better. In time, I predict there will be a price uplift for sustainable homes over and above the market. It's inevitable. And turning a blind eye to sustainable homes is not an option. It's the future. It's as simple as that because sustainable, eco or green (call it what you will), is the way all residential and commercial property is being developed worldwide – whether through government legislation, or because we are all slowly but surely becoming more environmentally aware. So don't get used to it. Get ahead of it".
Why sustainable homes are investible now
Five reasons why your next property purchase should be a sustainable new one:
1 – They look a million dollars, baby!
Sustainable homes are the cutting edge of architectural design: they look and perform like a million dollars. Invariably constructed from sustainable sources the contemporary sustainable home is often a glass, timber and render edifice, which shouts stylish modernity. These homes demand to be looked at – their performance ensures they are taken seriously.

2 – Investment uplift – show me the money!
A US study of rental rates and selling prices of Energy Star and LEED-rated (two robust, independent certification methodologies) commercial buildings versus conventional control buildings, 10,000 buildings altogether, found 'green' rental rates were 3% higher. Actual selling prices were 16% higher.
3 – They perform well too.
Well-constructed properties will out last poorly conceived and badly built ones, which will maintain and even increase the property's value for longer at less ongoing expense. Furthermore, properties which are designed and fitted out with appropriately specified and procured renewable energy technologies will have a built in 'future proofing' of the asset, providing a competitive advantage.
4 – They save you money and hassle.
Better-constructed properties require less cost-incurring maintenance than poorly built ones. Those that are built to rigorous energy efficiency and environmental standards additionally perform better in energy efficiency and water consumption, which will furthermore save money in operational phases for property owners.
5 – They make you look good – honey traps!
Purchasing a sustainable property demonstrates that the buyer is socially responsible, and ahead of the curve – because he is attuned to sustainability issues, and can afford to purchase a state-of-the-art home. Much like driving a Prius car, owning a sustainable home is a badge of honour for the clued up, forward thinking, urban professional.
This article was written by Gordon Miller, who is the Sustainability & Communications Director of Sustain Worldwide. He also works as a journalist, writing for The Financial Times and Sunday Times, amongst other publications, and is founder of eco homes website www.whatgreenhome.com
For further information about investing in sustainable properties or any of the properties featured in the article, contact Sustain Worldwide on: +44 (0)20 7754 5557 or log on to the website: www.sustainworldwide.com
---
By Gordon Miller at Sustain Worldwide
AlmaVerde Village & Spa, nr Lagos, Western Algarve, Portugal
AlmaVerde is a pioneering luxury eco resort, located in the underdeveloped and unspoiled Western Algarve. AlmaVerde's stylish villa properties' eco credentials include adobe bricks and the innovative Coolhouse cooling and heating system, which reduces energy consumption by as much as 94 per cent over conventional air-conditioning.
Prices start from €550,000 www.almaverde.com
L'Amandier, Atlas Mountains of Marrakech, Morocco
L'Amandier is an exquisite boutique resort development of just 15 exclusive villas, located in a lush valley overlooked by the snow-peaked Atlas Mountains. The project was conceived by award-winning London-based architect Nick Gowing, and has been developed as a low-density and authentic contemporary vision of traditional Moroccan riad-style architecture.
Prices start from £319,000 www.lamandier-maroc.com
Porto Heli Collection, Peleponnese, Greece
The Porto Heli Collection features branded Aman, GHM and Nikki Beach Villas and Residences, and unbranded Golf and Sea Front villas. Already available for sale, are the Aman Villas at Porto Heli, which feature a limited number of exclusive, spectacular designer residences for sale, each with elevated vistas out to the Sea. Sustainable resource management minimises energy and water use,
emissions and waste production.
Prices start from €2m www.portohelicollection.com
Joia das Dunas, Santa Cruz nr Lisbon, Silver Coast, Portugal
Joia das Dunas is a collection of 18 Contemporary Eco Villas serviced by a 5-Star Boutique Hotel & Spa. Overlooking the Atlantic Ocean, the luxury resort utilises geothermal heating and cooling technologies. Designed by the renowned architect Vasco Vieira, the
units have three en-suite bedrooms, a pool, barbeque area and terraces.
Prices start from €625,000 www.elementsclub.com
PGA Catalunya, Girona, nr Barcelona, Costa Brava, Spain
PGA Catalunya is a master-planned resort of striking architectdesigned, floor to ceiling glass 'wall' contemporary sustainable houses. Set in 300 hectares with two golf courses – the Stadium course is ranked number two in Spain, third in Europe and 88th worldwide. The double volume, pavilion style villas, townhouses and apartments are exemplars of dynamic bioclimatic design.
Prices start from €320,000 www.pgacatalunya.com
Medina Palms, Watamu, Indian Ocean, Kenya
Medina Palms is an exclusive collection of luxury apartments and villas, all with direct access to the beautiful white-sand beaches of the Watamu National Marine Park and the warm waters of the Indian Ocean. The properties are built from locally sourced stone block, concrete and steel, with palm thatch roofs. Water conservation is practiced – dual-flush wcs and aerated showers – and rainwater harvested for irrigation use.
Prices start from £188,000 www.medinapalms.com
La Reserve, Annecy, Haute Savoie, France
La Reserve, in the beautiful French lakeside town of Annecy, in the foothills of the Alps, comprises just two stylish apartment blocks. One is home to four apartments and the second housing seven, including a penthouse on each. All the apartments have balconies with stunning lake and mountain views. The interior materials used include materials like stone and timber, sourced from nearby quarries and sustainable forests.
Prices start from €536,000 www.mgm-constructeur.com
Minthis Hills, nr Paphos, Cyprus
Minthis Hills, a collection of stylish open plan, glass, pavilion-style villas, located in the hills 20-minutes' drive from Pafos, creates a harmonious balance between contemporary design and the environment by carefully integrating the development into the landscape. The private residences, situated around an elevated 18-hole golf course, have a passive solar design, and low e-glazing to repel UV rays and prevent overheating.
Prices start from €1.1m www.minthishills.com
---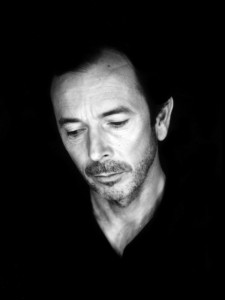 Over the past few decades the Clive Christian name has built a reputation that is synonymous with the ultimate in luxurious interiors and the world's most opulent perfumes.
As one of the most respected brands in the world of luxury, the name instantly invokes a sense of timeless creative aesthetics that are quintessentially British, making it a natural choice for this new section on celebrating some of the most iconic British brands.
It was over thirty years ago that Clive Christian started his eponymous design business. Widely acknowledged as a revolutionary in kitchen design, he influenced a major shift in the perception of the home environment. Christian made the kitchen the heart of the home, which he further enhanced by daring to incorporate the chandelier in his layouts, something unheard of at the time. Some chose to label him eccentric, but it soon became his statement of individuality and non-conformity to the conventional wisdom in interior design, and one which has since become a signature for every kitchen he creates.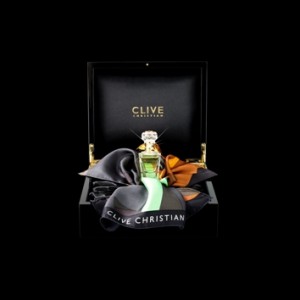 Going from strength to strength, 2008 saw the opening of Clive Christian showrooms at the Chelsea Harbour Design Centre in London and, this year, in the Architect & Design Building in Manhattan, New York. Both of these showrooms hold the entire furniture collections and make it possible for any customer with an eye, and a pocket, for ultra luxury furnishings to dress their home from attic to basement in nothing but Clive Christian.
2009 also sees Clive Christian celebrating 10 years since acquiring The Crown Perfumery, one of the oldest and grandest perfumeries in Britain. It's commitment to excellence and luxury was recognised with the 'Crown' in its title by Queen Victoria in 1872 and, given this, it was perhaps inevitable that the Crown Perfumery and Clive Christian would cross paths some 127 years later.
Click here to read the full article online.
---