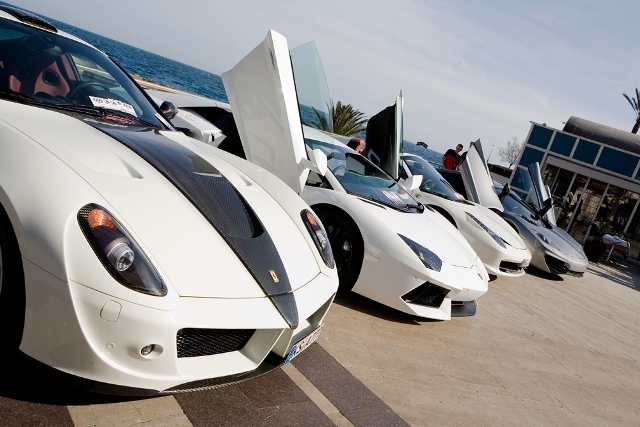 For immediate release (updated 30/11/2012):
2013 marks a special year for Urban Life and Top Marques Monaco. Top Marques will celebrate their 10th year anniversary with the next edition of the show in April; whilst we start to prepare for ours the following year (Urban Life was founded in 2003 but first published in 2004).
Our respective and continuous growth, based on diversity and innovation, is testament to our enduring appeal amongst the jet-set elite who value and appreciate the best in luxury lifestyle. Urban Life is more than a magazine; it's an attitude based on the lifestyle choices our readers make. Similarly, Top Marques is more than just a supercar show. It is a platform for some of the most creative minds in automotive design to present their wares to an eagerly awaiting audience and showcase the most exciting engineering advances in automotive technology, with safety, development and green technology at its core.
Top Marques also hosts a number of world premieres each year, thus setting the stage for the exotic and luxury car manufacturers to show their latest models to enthusiasts, buyers and collectors from around the world. And with the addition of the superboats and watches categories, it makes for a must-attend show each and every year attracting high-profile visitors from around the world.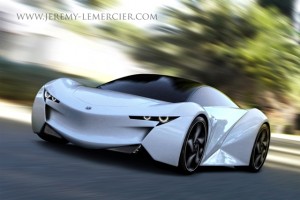 "Top Marques Monaco is delighted to welcome on board our new media partner Urban Life. Not only will we both celebrate our 10th year in 2013 and 2014 respectively, but we both push the boat out when it comes to highlighting the most exclusive supercars, limited edition watches and deluxe objects for those who enjoy an elite luxury lifestyle. Top Marques reigns supreme as the industry choice for launching cutting-edge new models. Still five months before the event's 10th edition four pioneering brands have chosen to world premiere their 2013 launches at this ground-breaking show. The only car exhibition where visitors can: See it, Drive it and Buy it. The exclusive extra is that Top Marques offers test drives on the Monaco Grand Prix circuit and this is just the beginning of our birthday announcements. Urban Life will keep you informed of our news. See you at 'Top Marques Ten' taking place 18th-21st April 2013 at the Grimaldi Forum Monaco" Steven Saltzman, Owner & Director – Top Marques Monaco.
As a media partner, Urban Life Magazine will have unique and privileged access to the latest news from all the exhibitors taking part in the show and will be featuring these across all our channels – print, online and through our social media outlets. We will also feature exclusive interviews and behind-the-scenes footage before, during and after the event for our audiences in London and around the world.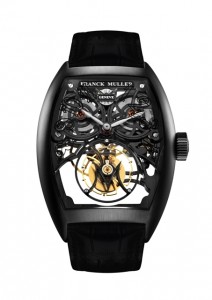 "I am very excited to announce our media partnership with Top Marques Monaco in 2013. Ever since we first covered Top Marques in 2004, the year Urban Life was launched, I have always kept a keen eye on the growth and development of the show, which is now firmly established as the most exclusive and prestigious supercar event in the world. I am proud of my team's achievements in the continuous growth of the Urban Life brand, and am honoured to be able to share the platform with such an illustrious group of our peers in the media from around the world. Furthermore, it seems quite fitting that we both prepare to celebrate our first ten years as we grow and expand into other niches, particularly with our move in to broadcast TV with a high-end motoring show, which we will announce formally in due course. My team and I are very excited to be associated with Top Marques and I am looking forward to working with Steven and his team, and together celebrate the best of luxury lifestyle in its spiritual home – Monaco" Ataur Rahman, Publisher & Editor-in-Chief.
Top Marques Monaco is held at the world-famous Grimaldi Forum in Monaco each year under the high patronage of H.S.H. Prince Albert II, its most distinguished patron and supporter. Yachts, watches and jewellery also form a part of the show, which enjoys the support of some of the most coveted luxury brands in their respective sectors. We are extremely proud to be a media partner of this exclusive annual event, and look forward to sharing this with our loyal readers and partners who have supported us over the years. We will be featuring exclusive articles with interviews in our Top Marques themed motoring pages throughout the year, as well as posting regular news items online. Please keep an eye on our social media streams for these.
For more information on Top Marques Monaco, please log on to www.topmarquesmonaco.com
ENDS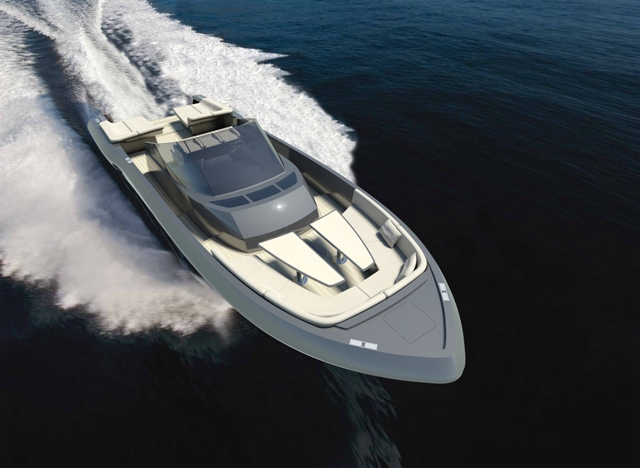 ---
A long weekend on the Adriatic Coast's newest luxury destination…
Travelling to a new destination can be a mixed-bag of surprises, especially if, like me, you are the type to do things at the very last minute. As much as I try and do a little bit of research before making a booking when I go away I failed to manage it this time. So of course, the only thing that gave me confidence in my choice of destination was the fact that it was in Croatia and, more mportantly, it was by the sea. What could go wrong?
Thankfully nothing went wrong! And, my recent trip to the small seaside town of Rovinj on the west coast of Istria was without disappointment and in fact surprisingly pleasant. We flew into Pula with Ryanair, which is a half-hour drive from Rovinj, and the destination itself is well connected by a number of other airports within easy reach (Trieste, Ljubljana, Zagreb and Rijeika). Venice is only a two-hour boat ride away, and makes for a great day out.
Our hotel was the Monte Mulini, a new-build five-star property (the only one in the area) that opened in March of last year. It's part of the Maistra Group which has a string of other hotels and properties in the region and throughout Croatia. It seems they play a big part in the local economy, being one of the main forces behind its tourism industry. However, the Monte Mulini is the jewel in the crown of their hotel portfolio. The hotel has a total of 113 rooms and suites and is situated on top of a small bay surrounded by a nature reserve. The architecture and its style are both modern and contemporary, with a dramatic entrance and an enormous glass fronted atrium spanning three levels. The use of space, colours and natural light tends to be the running theme and is well utilised. All rooms have fantastic sea-facing views and a private balcony, which looks down on the outside pool and gardens and further out onto the sea and marina towards the town.
Watching the sun rise and set is pretty cool and makes for a picture perfect romantic setting. Rovinj is a small town, and walking to
the centre takes 10 minutes from the hotel. On a summer's evening this is really pleasant as it's along the coastline and is a great way to take in the views and the sea air. As you enter the town by the marina you are hit by an explosion of audible noise coming from the numerous bars and restaurants dotted along one after the other. There's music and laughter and the unmistakable drone of
hundreds of voices all chattering away in unison, which is broken by the occasional gasps and cheers coming from those that were glued to the many large-screen TV's watching the first round of games in the World Cup…
Click here to read the full article online.
---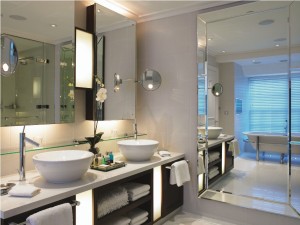 The last time I was anywhere near the New Forest was in my childhood as part of a school educational trip to experience nature and the great outdoors. I still have vague but fond memories of those few days, which was my first trip away from home. I remember we stayed in a log cabin in what seemed like the middle of nowhere. The archery lessons, deer spotting, hiking and swimming are some of my memories, as is the storytelling by a campfire with cakes and hot milk before bedtime.
That was a while back, and although it's always been my intention to return one day, it was only recently that I managed to actually do it. The excuse on this occasion was to attend the wedding of a close friend, at Beaulieu Abbey, a beautiful 13th century monastery built by Cistercian monks. So whilst I had the opportunity, I thought I should make a weekend of it and stay at Chewton Glen which is located half an hour's drive from the Abbey. As one of the UK's top hotels, it has been on my wish list for years for a travel feature.
We arrived on the Friday evening around 8pm, about three hours later than planned. It was a tedious journey, with more than two hours delay caused by the simple act of imbecilic road workers who had laid out some cones to close off the 3rd lane on the motorway. Being a passionate driver, I've experienced gridlock on many an occasion in many a different city and country. But to date I can honestly say I have not once stood stationary in a car for more than 10/15 minutes, if that. However, on this occasion, we didn't move for more than 2 hours. So as you can imagine, there I was assuming the worst; it was either a major traffic accident or essential road works that had closed off all lanes but the hard shoulder. Nope. Just a series of cones and no visible sign of activity other than the resulting gridlock! I don't think it would be unfair for me to say that I wasn't the only driver who perhaps wanted to just scream 'pleasantries' to
those nice chaps! But given that it was my first taste of total gridlock, I took the Zen approach and relaxed. I mean, it had to happen to me at some point, right? You can only be lucky for so long.
So having resigned myself to that thought, I arrived tired but in good
spirits. I was really looking forward to a bit of pampering with plenty of rest and recuperation. And just as well, because Chewton Glen offered just that, and more!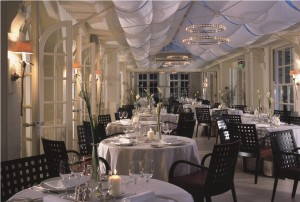 Located in New Milton, Hampshire and on the edge of the New Forest, the property dates back to the 18th century. Documents dating as far back as 1732 show details of land and premises known as 'Chewton Glen House', which is where the original portion of the hotel is understood to have been in existence. Over the course of centuries the building has undergone many changes and additional extensions to what it is today. Comprising of 35 individually decorated rooms and 23 suites, Chewton Glen is a luxury spa hotel operating under private ownership. There's plenty to do to keep even the most demanding of guests happy; like private dining, a comprehensive health club, award winning spa, a 9-hole, par 3 golf course and a variety of activities on and off the grounds…
Click here to read the full article online.
---