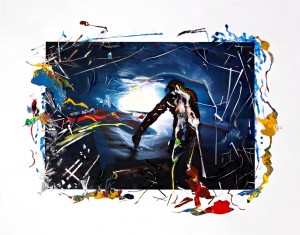 We are extremely pleased to announce that we have secured 10 limited-edition signed prints from the Antarctica series by London-based artist, Nasser Azam.
For your chance to win one of these unique paintings, all you have to do is enter the competition using the form below.
A total of 10 winners will be picked at random when the competition closes on the 16th of January 2012.
About the artist:
In February 2010, Nasser Azam spent over a week in the barren wilderness of Antarctica to create a series of abstract oil paintings in his quest to produce art in extreme conditions. This was preceded by his 'Life in Space' project, which saw him painting in zero gravity, both a first for an artist.
Azam is a much sought-after contemporary artist, whose repertoire includes abstract and figurative art, as well as sculptures. His last major commission was 'The Dance', which at over 20ft tall had pride of place outside the Dali
Universe at the County Hall Gallery on the South Bank.
For more information on the artist, log on to: www.azam.com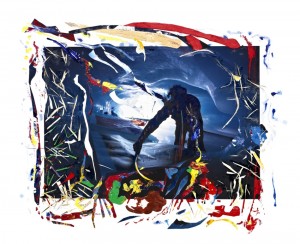 This competition is now closed.