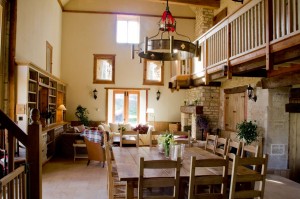 Rediscover a new you at a Fit Retreats luxury weekend in the Cotswolds. Just an hour from London and set amongst 2.5 acres of original farmland and a former quarry, with stunning views over the Windrush Valley, it's the perfect location for week or weekend's training regime.
Accommodation is set within a modern and elegant eco barn conversion which has all the mod cons one would expect from a luxurious country retreat. Exercise classes are taken by the best military physical training instructors. Classes are kept varied and fun, and the instruction is second to none. Fitness levels fast become markedly improved, which will leave you feeling lighter and brighter, energised and recharged. Guerlain spa treats are also available on site, although at an extra cost.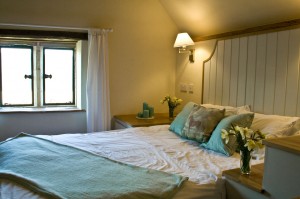 The menu follows a delicious low GI diet plan, high in nutrients and protein. Thoughtfully compiled using locally sourced ingredients, it is designed to aid your body in recovery and help you get the most out of your stay. Fit Retreats has a real 'family' feel, and Kate (founder/manager) cannot do enough to make her guests feel welcome and at home. You leave the fold bursting with confidence and armed with the tools to continue your diet and exercise plan at home, and the feeling you can conquer the world. Highly recommended!
A weeks stay with Fit Retreats costs £1195, weekends from £495.
www.fit-bootcamp.com
Fit Retreats was reviewed for the March edition of the magazine, which you view here.