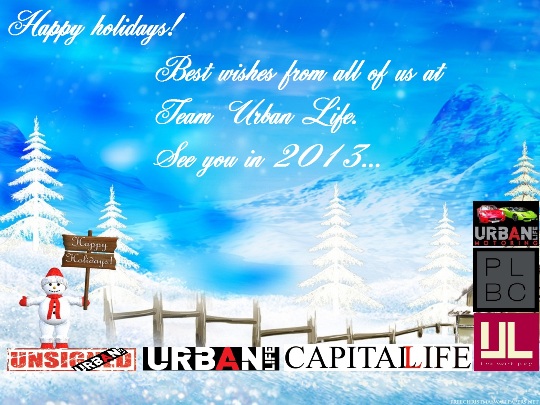 As 2012 draws to a close, we would like to take this opportunity to thank all our readers, fans, supporters, advertisers and partners for their phenomenal support over the past 12 months.
We are very excited with all the projects lining up for 2013, and look forward to continuing our quest in producing meaningful and interesting content for our readers and fans, and working in partnership with our advertisers and partners to make it all possible.
Best wishes for a safe and peaceful festive season and a very happy and prosperous New Year!
From all of the team at Urban Life Magazine, and: