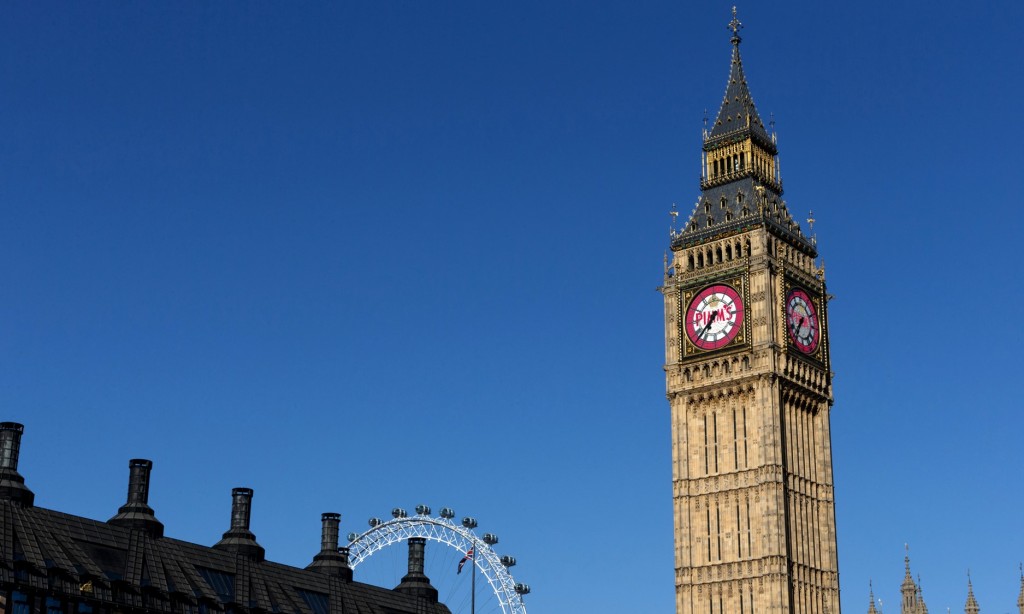 Breaking news: Pimm's, the quintessential summer drink of Brits everywhere, has unveiled a landmark sponsorship deal with the Houses of Parliament.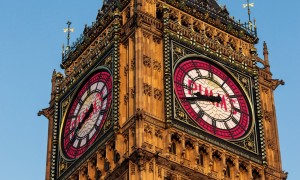 The Pimm's logo will be displayed across the dial of the Big Ben throughout the summer until the end of August. A 23ft transparent vinyl overlay has been installed behind the hands of the famous clock face ensuring it remains protected whilst being visible for all to see with the signature colours of Pimm's.
The sponsored clock face was unveiled earlier this morning – 1st April 2016. A news clip featuring veteran newsman Peter Sissons on scene posted below.