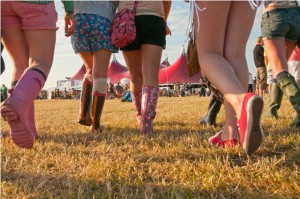 So, it's all happening in London isn't it! To build on the excitement of probably the world's greatest sporting event taking place on our doorstep, Visit Wales is challenging people to head for Wales on holiday and try their hands (and feet!) at some medal-themed challenges.
This week it's all about track and field. But whilst the athletes are grinding it out round the race track, how about rocking and rolling to some tracks in fields instead? Wales boasts an eclectic and exciting array of music and arts festivals that run all summer long – but don't take our word for it. We've asked Welsh music expert Jude Rogers to come up with her gold, silver and bronze festival challenges. Fancy having a go?
Over to you Jude!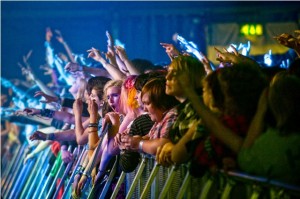 BRONZE – fight to the front at The Green Man
Wales' biggest music festival, The Green Man, sells out every year, and it's always tough to fight your way to the front. Your bronze challenge is to wriggle through, holding your Wye Valley cider aloft, to catch this year's headliners up close. It'll be worth it to see the legendary Van Morrison, British pop maestros Dexys, and brilliant Canadian singer-songwriter Feist.
SILVER – hunt down troubadours at Festival No. 6
The brand new Festival No. 6 will be turning Portmeirion into a musical wonderland this September. For your silver challenge, go hunting in the gorgeous Gwyllt Woods, where you'll find hidden performers, sound installations and wandering troubadours We Make Hay, who will write and perform songs based on your ideas. After that, return to the main stage to hear New Order and Primal Scream showing you how it's done!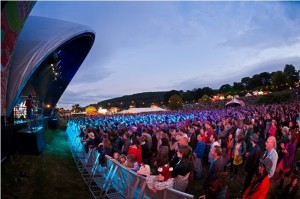 GOLD – play yourself at Swn
The toughest challenge of them all: play a festival yourself. Hugely successful Cardiff festival Swn has teamed up with US company Sonicbids (a social network which connects 100 million music fans) to open up three festival slots for new acts. The standard will be high, as the contest is open to bands from Europe, North America and Canada, but all you have to do to enter is upload a track. Get playing, get recording, and go for gold!
What do you think? Reckon you can crack them? Let me know how you get on using hashtags #visitwales and #urbanlifemag on Twitter and Facebook fan pages!
Check out the Visit Wales website for more information about holiday ideas and festivals in Wales.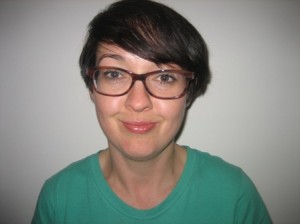 More about Jude
Jude Rogers' music journalism career began during her school holiday job at the Llanelli Star in the mid-1990s – she would pick up the Top 40 from Woolworths every Saturday, then type it up. Years later, she became Reviews Editor of The Word Magazine, and now writes about music for The Guardian, the Observer and Q, broadcasts regularly on Radio 2, 5 Live and 6 Music, and has been a Mercury Music Prize judge since 2007. She also writes a quarterly music column for Welsh magazine Redhanded, and is proud to be the panel for the Welsh Music Prize.