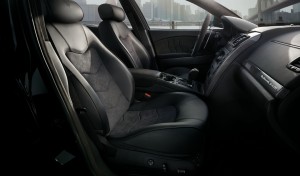 To get behind the wheel of a super sports car like the Maserati Quattroporte Sport GT S is always a pleasure. The 4-door saloon is very roomy and not the standard 2+2 style where rear passengers usually have to be vertically challenged in order to enjoy the ride without discomfort.
Normally Maseratis are understated, but still head turning. And, this model, with its new exhaust system, sporting a dashboard switch to open a bypass flap in the rear exhaust muffler, certainly commands attention with a deeper, throatier growl. This is any petrol head's dream engine sound – a V8 rumble producing a spine-tingling note – so nobody misses you driving past.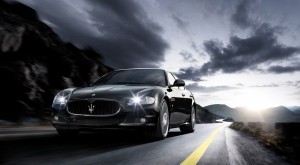 The Ferrari built all-aluminium V-8 gives an impressive acceleration quoted at 62 mph in 5.1 seconds, for which Maserati claims an ungoverned top speed of 177mph, which sadly I couldn't
attempt on a short road test. The 4.7-litre engine delivers 433bhp with its ZF automatic gearbox, putting the car up there with the top luxury sports saloons. It is a fantastic auto – quick to change in manual mode with steering wheel paddles – and really smooth and seamless in automatic…
The Maserati Quattroporte Sport GT S test drive was featured in the March edition of Urban Life magazine. You can read the full article here.