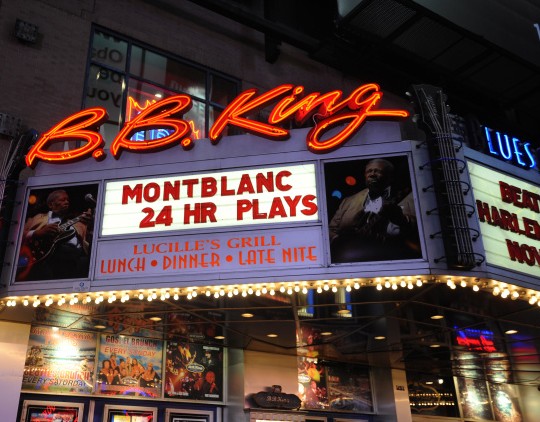 Montblanc held the 13th annual performance of The 24-Hour Plays at the American Airlines Theatre on Broadway in New York City on Monday, November 18, 2013.
An annual benefit event produced by the 24 Hour Company and Freestyle Picture Company for Urban Arts Partnership, The 24-Hour Plays on Broadway attracts some of entertainment's biggest names as they join forces to participate in an extreme rite of theater: writing, directing, and performing 6 original short plays, all in just 24 hours. Proceeds from the evening's performance will support Urban Arts Partnership, NYC's largest arts educational organisation in their efforts to close the achievement gap in the city's under-served public schools.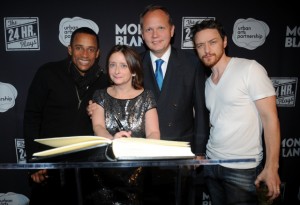 "The production of The 24-Hour Plays on Broadway, presented by Montblanc, is a demonstration of our continued commitment to the under-served public schools in New York City," said Jan-Patrick Schmitz, President and CEO of Montblanc North America. "For 8 years now, Montblanc and Urban Arts Partnership have joined forces to ensure arts education programs are continued to be integrated into students' curriculum and we proudly celebrate this year's production."
The creative process for The 24-Hour Plays on Broadway begin at 10PM on Sunday, November 17th – the night before the show – when a group of six writers, six directors, 24 actors, two musical guests, and a production staff gather at the American Airlines Theatre. After each of the cast members share a costume, prop, their special skills and stage desires – each writer is tasked with composing a ten-minute play by 7AM the following morning, when the directors return to read and select their piece. The cast meet for the first time at 9AM and, over the next 12 hours. the plays are rehearsed and produced for a live presentation. At 8PM, ink barely dry, the six new plays – interspersed with six musical acts – are performed in front of a live audience.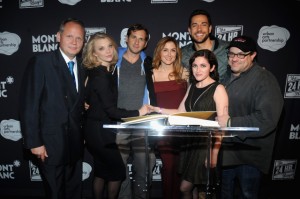 For more information, log on to: www.montblanc.com www.urbanarts.org www.24hourplays.com