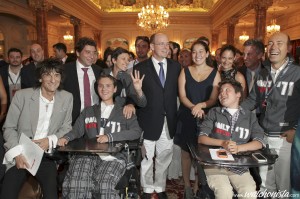 Luc Pettavino has been organising charity auctions for more than 10 years in order to finance research against Duchenne disease. Charity auctions dedicated to watchmaking started in 2004, the inauguration having taken place at Lausanne with the attendance of HSH Prince Albert II of Monaco and of Osvaldo Patrizzi, former CEO of Antiquorum.
Duchenne Myopathy affects around 15.000 boys a year. As the number of cases is too small to get a Return on Investment, laboratories devote very little resources to this soreness. Hence, myopaths have to rely on solidarity in order to finance medical research in this field. Solidarity for Only Watch is cross-generational, as Luc Pettavino's son, Paul, suffers from this disease. Luc Pettavino asked himself what best he could do to fight this disease. The answer is Only Watch.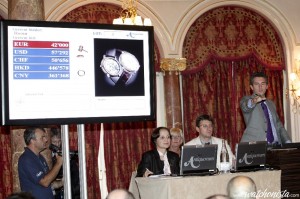 The auction progressively gained momentum, to reach a record breaking result for this 2011 event. When most of the good causes content themselves with titillating the generous donor's heartstrings, Only Watch boldly chose to get two kinds of donors involved: the final bidder, namely the watch collector, but first and foremost the Great watchmaking brands. The only constraint imposed by Only Watch to the brands is to produce unique pieces. It is up to the brands to play the game limply or whole heartedly!
The event is a beautiful showcase for the great names of watchmaking, as it takes place during the off-season, at the beginning of the calendar year. For some brands, it even can be something more, Only Watch being an 'in vivo' laboratory of horology. Finally, it is the ultimate dream for watch lovers, aimed to impress and be blown-away. It's also a way to demonstrate to 'Watchophobes' that horology also includes passion, solidarity and glamour. 40 watches were presented during this edition of Only Watch, and as it is impossible to describe them all, I invite you to take a tour of the Only Watch section on our website for more detailed information on the event and the brands associated with it. Rather than talking about the highest bids, of which there are many, I'd like to talk about the most beautiful pieces, about the brands that devoted the most energy, talents and resources to Only Watch…
Only Watch was featured in the March edition of Urban Life magazine. You can read the full feature here.
To read more on the final bids for all of the watches presented at Only Watch 2011, please visit Watchonista's blog entry here.