"Sci-Fi London, where, what if meets WTF."
Urban Life spoke with Louis Savy, Curator and Director of the London International Festival of Science Fiction and Fantastic Film about the genre, challenges of hosting a film festival and what makes good science fiction.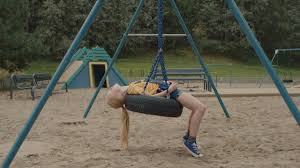 The world premiere of The Innocents opens this year's Sci-Fi London. Celebrating its 22nd year, it is the only UK film festival dedicated to the genre. Science fiction can inspire, foretell the future and dare to imagine the unimaginable.
An avid fan of the genre, speaking with him, Savy drops multiple film titles into our conversation, referencing plot lines and quotes from the classics. I want to explore why science fiction is associated with nerdish fandom that frankly other genres are not tarred with. His enthusiasm is infectious, musing insightfully: "fanaticism and fandom in anything is brilliant and corrupting. I don't care if it's Star Wars or Star Trek or Doctor Who. Millwall fans are no different from Doctor Who fans, right? They both want to wear blue things all the time. They both think their thing is better than the other thing."
He is correct, the petty discussions about what constitutes proper science fiction or space opera is a distractor from experiencing the film and festival itself.
"It's a fine line between being po-faced and saying we're only going to put this on because we think it's good. We are happy to argue with you at the bar afterward about why we liked it'.
Savy concedes though that the genre suffers from this perception:
"You may never have heard of us before. If I ask you to go outside and find ten people, I bet you no one's heard of Sci-Fi London."
Yet the festival is in its 22nd year. Competing for attention in a city suffused with cultural events makes its very existence a challenge, complicated further by the plethora of choices online streaming platforms offer.
The importance of film festivals is perhaps even more pertinent today. Savy bemoans the algorithm-based curation on such platforms. Explaining our scrolling habits indicate to the platforms that, "We need more teen horror films; we need more rom-coms about white women in offices in America.
"[The streaming platforms] are not going to buy an obscure film by a Hungarian director who has just graduated and the film is in Mandarin. We do all of that curation."
I ask Savy to explain their selection process:
"That's a good question. Obviously, we are a science-fiction and fantastic film festival. First off, films have to meet that criterion. The next thing really is, did we think the film is any good. It's really that simple. Did we enjoy it, for whatever reason, cry, laugh, had something about it, thought the effects of the story were great. Could I stand up in front of the film with an audience and say it's at Sci-Fi London because…
We're not sold on great special effects, or that we have to have named actors, you know? Or someone who has directed loads of films. We often support very low-budget films by unknown directors very early in their careers because the story they're telling was great. If they had another half a million quid to spend, it would have looked even better, but as a science fiction film, it worked really well."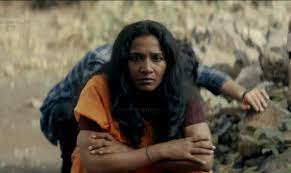 Screening films that are both interesting and have box-office appeal is where festivals come into their own. This year, the festival opens with The Innocents, directed by Eskil Vogt, the writer of The Worst Person in the World, Norway's entry for Best International Feature Film at this year's Oscars. It sits alongside first-time director Rajaram Rajendran's Rani Rani Rani.
"Like with any of these things, it's down to money. We're sometimes offered the stars of films that are slightly bigger, we think that would be great if they came along, we show the film and do a Q&A."
Budgets though can spiral quickly out of control, jeopardising the festival's future. The current climate we live in too adds to the precarious nature of film festivals. Our conversation drifts to politics. We both agree that the current script of world events seems beyond fiction.
"You really couldn't make it up at the moment. The world is mad. We've gone through a pandemic, we've had Trump, we've got a Prime Minister who has been accused of lying and has got police fines and broken the law. We've got the Russians invading Ukraine…if someone sat down and wrote that as a plotline, you'd just look at it and go 'you've got to be kidding'. All science fiction has some politics and it's a really good place to talk about something political happening right now or in very recent history. I think where science fiction is really good is when you don't notice it so much."
I ask Savy to discuss further what makes a good science fiction film; he is more than happy to offer his thoughts, "Do a simple story of a game show host who becomes a President, that's enough," he continues more seriously: "believe the world that you have created. And question everything that's in it; even things that aren't on the screen or necessarily important to the story. You need logic in the world, that everyone in the film, in the story, and in the tale can believe. Bad science-fiction doesn't think beyond the first idea."
Perhaps it is too soon to disentangle the mess and fictionalise our times, but someone somewhere will doubtless give it a go. It speaks of the power of film as a hugely accessible medium, democratised further by the technology literally in our hands. It transcends entertainment and even art.
Sci Fi London may one day showcase our unimaginable times
The London International Festival of Science Fiction and Fantastic Film runs between May 19th and May 22nd, at the Stratford Picturehouse, London.