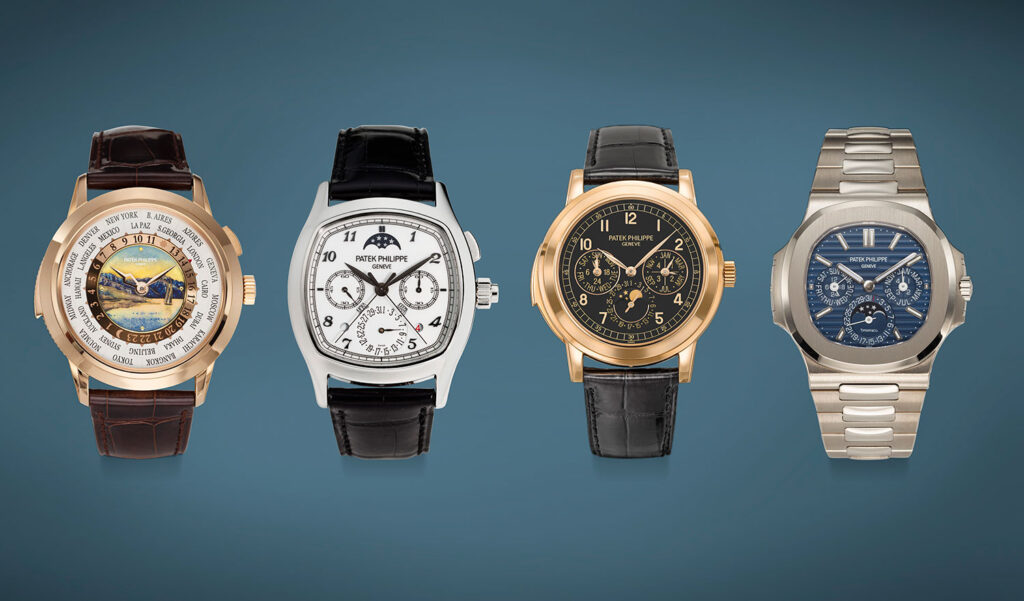 Time stops for no man, and one of the recent Christie's auctions certainly underlined the continued desirability of luxury watches.
Titled, Rare Watches: Featuring The Kairos Collection Part I, the auction clocked an impressive £19.7m, with participants from 46 countries, across six continents.
Patek Philippe and Rolex both featured heavily at the auction, but the allure of Rolex watches continues, with lots selling for significant sums even for a Christie's event.
An incredible 16 new world records were realised. The highest sale, achieved by a rare Rolex Daytona 18K diamond-set bezel and pavé diamond and sapphire-set dial Cosmograph, was for £1.33m. The time-piece made for the French market, circa 1985, called the Jack of Diamonds, is one of the most elusive models amongst all gold Rolex Cosmograph models.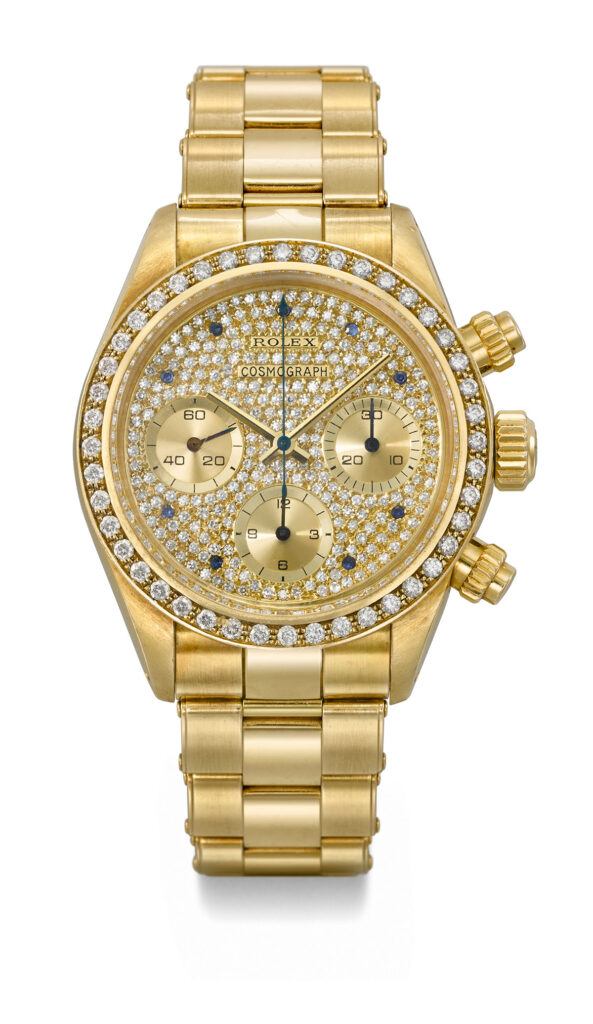 Rémi Guillemin, Head of Watches, Christie's Geneva, said: "Rolex continues to reach new heights of desirability! And probably also thanks to a pool of new and young bidders and buyers from around the world."
Other notable watches include two Paul Newman Daytona models, circa 1968 and 1970 classics — sold for a total £1.9m — both in 18K gold, with a champagne and the rare tropical lemon hue dial, respectively.
Guillemin continues his praise on the Daytona models, "remaining the Queens of the game. A particular note was the success of the Rolex Daytona Trilogy, putting Geneva at the centre of all things Rolex."
The auction also housed some of the quirkier, more unusual designs by Rolex, with the King Midas bracelet and two-colour, striped watch garnering significant interest.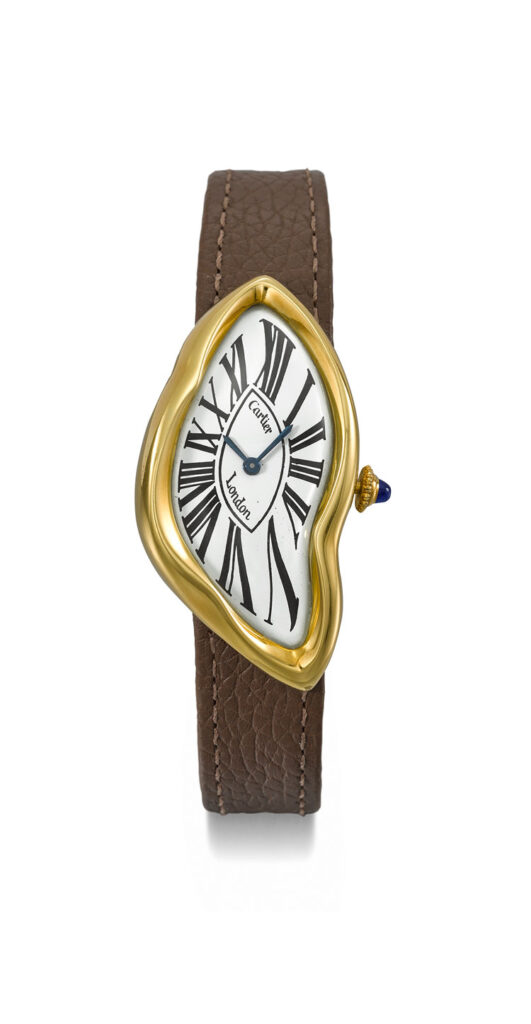 Other brands include Cartier, with the unusual and asymmetric Crash wristwatch. Reminiscent of the dream-like surrealist melting clocks of Salvador Dali, the 18K gold watch is an exceptionally rare example of Cartier's more radical designs that some believe were inspired by a fire-warped watch brought in for repair.
A standout piece, though selling at a modest £29k, is the Piaget lady's diamond and ruby-set wristwatch. The circa 1982, stunningly beautiful, entirely diamond and ruby-set bracelet watch is one of Piaget's Haute Joaillerie masterpieces and harks back to a time of unabashed opulence.
The Kairos Collection: Exceptional Contemporary Timepieces by Patek Philippe. This extraordinary collection of 128 contemporary Patek Philippe timepieces will be offered by Christie's in three parts during the spring 2022 live auction calendar. On May 9th, 30 pieces will be presented in Geneva as Part I, with highlights including fabled grand complications such as a Ref. 5959R-001 Split-Seconds Chronograph in rose gold with black dial and a Ref. 5074R-001 Minute Repeater Perpetual Calendar in the same livery. On May 24th, Christie's Hong Kong will present a further 30 lots as Part II, with similarly sought-after standouts, including a platinum Ref. 5951P-012 Perpetual Calendar Split-Seconds Chronograph and a Minute Repeater Ref. 5078R-001 in rose gold. On June 8th, the remaining 68 timepieces of the Kairos Collection will be presented at Christie's Rockefeller Center salerooms in New York as Part III, showcasing the modern evolution of Perpetual Calendar Chronographs, Split-Chronographs, Métiers d'Art artisanal techniques, World Time references and Complications – and not to be missed highlights that include several Tiffany & Co. dual-signature dials.
For further information, log on to: www.christies.com