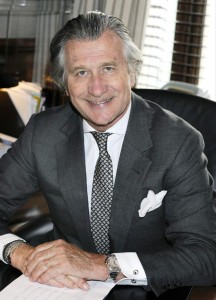 It was always going to be the match made in heaven (forgive the pun) – the Sport of Kings sponsored by the historically world famous jewellery designer to the kings (and queens). When the collaboration first came about it didn't arrive with too much fanfare but the Cartier International Polo event, which takes place every summer at the Guard's Polo Club in Windsor, has become the biggest event of the international Polo calendar in the world, surpassing even the Mondialito event in the home of polo, Buenos Aires, Argentina. In 2009 it celebrated its 25th anniversary and for the last eighteen of those twenty five years the event has been captained with typical Gallic flair by the Managing Director of Cartier UK (and French Legion of Honour recipient), Arnaud Bamberger.
We arrived in the office of Monsieur Bamberger, above the famous Cartier showroom in London's Bond Street, to find him at his desk updating his World Cup chart with the results from the previous day's football matches. It was immediately disarming to see him doing what many a student and office worker must also have been doing that morning and as we talked it became obvious that it was perhaps this touch of the everyman that has made him so successful at helming Cartier through the worst economic crisis in living memory. In retrospect it's also perhaps fortunate that our interview took place on the day of France's final group game in the World Cup and not after. As it was he was the welcoming, sophisticated and debonair raconteur you would expect of a man who had worked for thirty five years all over the world for one of the biggest luxury brand names around.
After so many years few people would refer to what they do as just a job or even a career. When you have been at the top of a company like Cartier for this long it's probably more accurate to describe it as a relationship that seemed almost fated to happen. "I was never a great student", Arnaud tells us, "I can't really speak of a huge amount of university studies because it's not there but I knew I wanted to go into business and I was always drawn to the luxury industry". Despite this the young Arnaud soon found himself working in the marketing department of a multinational foods company in France. It wasn't very glamorous but it was a place to pay your dues and his notable success drew all the right kinds of attention. It led to him being headhunted by one of the biggest luxury tobacco brands of the time, Rothman's, and thus began the lifelong relationship with luxury brands that endures to this very day. "It's funny because Rothman's was once owned by the owners of Cartier [The Richemont Group] but at the time there was no
connection", he says.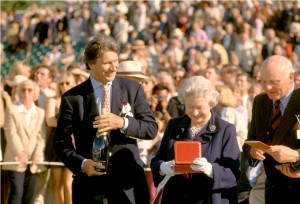 That connection began when, while at Rothman's, Arnaud's feet began to itch. This coincided with a heavy promotional campaign by Cartier in the French media. "Suddenly I saw the name was everywhere. The company had a young president at the time, Alain Domenique Perrin, and I saw him revolutionising the world of luxury by bringing a touch of it to the people – starting small with the world famous Cartier lighter. When
I saw what this guy was doing I said to myself: this is the type of person I want to work with". In the end all it took was a simple and direct letter to the Cartier president to make that ambition come true. "I caught his attention", he says, "and I started as the export director of Cartier straight away. He's president no longer but he's still a trusted advisor and the one that restored the brand back to where it should always have been. After working with him for so long he became one of my best friends, almost like an older brother". Recalling the scene of Arnaud updating his World Cup chart earlier it was obvious that Perrin's outlook had left a lasting impression on his long time friend…
Click here to read the full article online.