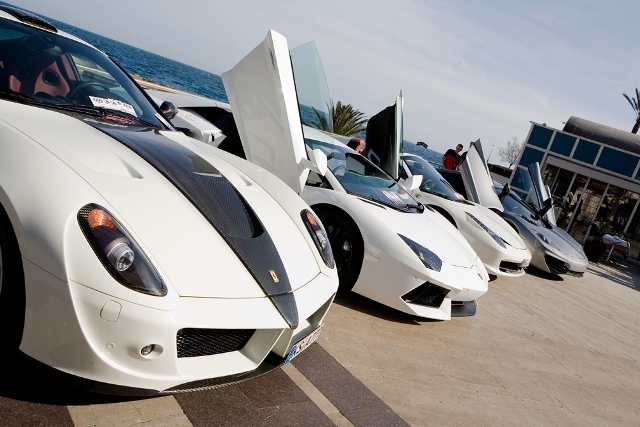 For immediate release (updated 30/11/2012):
2013 marks a special year for Urban Life and Top Marques Monaco. Top Marques will celebrate their 10th year anniversary with the next edition of the show in April; whilst we start to prepare for ours the following year (Urban Life was founded in 2003 but first published in 2004).
Our respective and continuous growth, based on diversity and innovation, is testament to our enduring appeal amongst the jet-set elite who value and appreciate the best in luxury lifestyle. Urban Life is more than a magazine; it's an attitude based on the lifestyle choices our readers make. Similarly, Top Marques is more than just a supercar show. It is a platform for some of the most creative minds in automotive design to present their wares to an eagerly awaiting audience and showcase the most exciting engineering advances in automotive technology, with safety, development and green technology at its core.
Top Marques also hosts a number of world premieres each year, thus setting the stage for the exotic and luxury car manufacturers to show their latest models to enthusiasts, buyers and collectors from around the world. And with the addition of the superboats and watches categories, it makes for a must-attend show each and every year attracting high-profile visitors from around the world.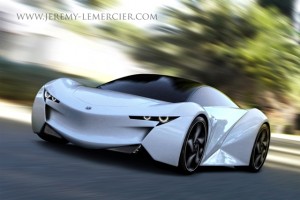 "Top Marques Monaco is delighted to welcome on board our new media partner Urban Life. Not only will we both celebrate our 10th year in 2013 and 2014 respectively, but we both push the boat out when it comes to highlighting the most exclusive supercars, limited edition watches and deluxe objects for those who enjoy an elite luxury lifestyle. Top Marques reigns supreme as the industry choice for launching cutting-edge new models. Still five months before the event's 10th edition four pioneering brands have chosen to world premiere their 2013 launches at this ground-breaking show. The only car exhibition where visitors can: See it, Drive it and Buy it. The exclusive extra is that Top Marques offers test drives on the Monaco Grand Prix circuit and this is just the beginning of our birthday announcements. Urban Life will keep you informed of our news. See you at 'Top Marques Ten' taking place 18th-21st April 2013 at the Grimaldi Forum Monaco" Steven Saltzman, Owner & Director – Top Marques Monaco.
As a media partner, Urban Life Magazine will have unique and privileged access to the latest news from all the exhibitors taking part in the show and will be featuring these across all our channels – print, online and through our social media outlets. We will also feature exclusive interviews and behind-the-scenes footage before, during and after the event for our audiences in London and around the world.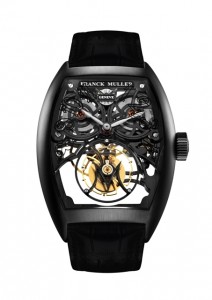 "I am very excited to announce our media partnership with Top Marques Monaco in 2013. Ever since we first covered Top Marques in 2004, the year Urban Life was launched, I have always kept a keen eye on the growth and development of the show, which is now firmly established as the most exclusive and prestigious supercar event in the world. I am proud of my team's achievements in the continuous growth of the Urban Life brand, and am honoured to be able to share the platform with such an illustrious group of our peers in the media from around the world. Furthermore, it seems quite fitting that we both prepare to celebrate our first ten years as we grow and expand into other niches, particularly with our move in to broadcast TV with a high-end motoring show, which we will announce formally in due course. My team and I are very excited to be associated with Top Marques and I am looking forward to working with Steven and his team, and together celebrate the best of luxury lifestyle in its spiritual home – Monaco" Ataur Rahman, Publisher & Editor-in-Chief.
Top Marques Monaco is held at the world-famous Grimaldi Forum in Monaco each year under the high patronage of H.S.H. Prince Albert II, its most distinguished patron and supporter. Yachts, watches and jewellery also form a part of the show, which enjoys the support of some of the most coveted luxury brands in their respective sectors. We are extremely proud to be a media partner of this exclusive annual event, and look forward to sharing this with our loyal readers and partners who have supported us over the years. We will be featuring exclusive articles with interviews in our Top Marques themed motoring pages throughout the year, as well as posting regular news items online. Please keep an eye on our social media streams for these.
For more information on Top Marques Monaco, please log on to www.topmarquesmonaco.com
ENDS