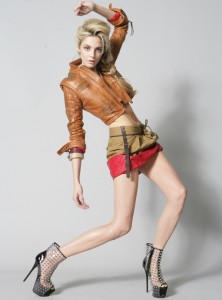 Destined to leave the young girl image behind her, Andre Gayle meets Tamsin Egerton, the talented, supermodel-like English actress who grew up on the silver screen and is now on the cusp of international stardom.
There was a time when it seemed everything you knew about Tamsin Egerton revolved around her being a schoolgirl. She was still at school when she first started acting and the jealousy it engendered from her fellow schoolmates filled out the padding for many a column inch in various newspapers and magazines in her later years. Then, of course, she was catapulted onto the national consciousness playing a vampish schoolgirl in two successful remakes of the classic St Trinian's movies.
But that was then and this is now. Now there is a palpable sense within the movie industry that Egerton is moving into a new phase in her career. Whereas she may not necessarily have been previously 'typecast,' in the strictest sense of the word, the roles that we have come to know her by did not have too much in the way of gravity to them and they were almost always of the light-hearted variety. With the release of the first St Trinian's movie in 2007 that image of her was reinforced in the minds of casting directors and producers. She played the insubstantial but good hearted sex kitten, Chelsea Parker, one of the many kooky residents of moviedom's notorious English boarding school for girls, but there was a downside to the publicity it generated for her. "I turned down so many roles in the first six months after that movie was released", she tells me. "I didn't like what I was being offered, it was all in the same vain as Chelsea. But, as a consequence, for the subsequent six months I didn't work at all".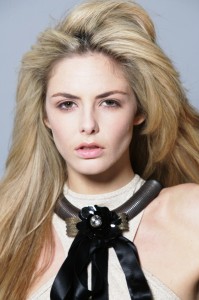 At 17 it was a pretty bold move. A young working actress holds a 'big break' in one hand but swats away significant roles (and the rent money that comes with them) with the other? All in the name of long term career goals as opposed to short term success? Perhaps 'bold' doesn't even sell it. It would actually be a very brave move for any self employed teenager, let alone one negotiating the cut-throat jungle of the movie industry but, as any poker champion will tell you, the more you bet on your own ability, the greater the eventual reward. Heading towards her 21st birthday Egerton is now starting to see the benefits of that early faith. The next year could turn out to be the defining period in her film career, the point at which, on screen, she turns from a girl into a woman – an actress into a potential leading lady…
Click here to read the full article online.